Obituary for Thomas Jesse Chinault Jr.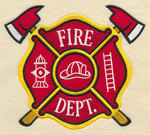 Thomas Jesse "Tommy" Chinault, Jr., 69, of Tappahannock, VA passed away on September 26, 2018. He was preceded in death by his parents, the late T. J. and Katherine Chinault. Tommy was a lifelong resident of Tappahannock. He graduated from Tappahannock High School, Class of 1967. Tommy devoted his life to volunteer fire and rescue services, following in his parents' footsteps. Tommy was a life member of the Tappahannock Volunteer Rescue Squad. He was a member of the first class of state certified EMT Cardiac Technicians in the Northern Neck. Tommy was known locally and statewide for his work with volunteer fire services. He was a life member of the Tappahannock-Essex Volunteer Fire Department, serving for 47 years. During this time he served as captain, assistant chief, treasurer and finally as president. He served as president of the Rappahannock Volunteer Firemen's Association. Tommy served the Virginia State Firefighters Association as President, Executive Committeeman, District Representative and convention vendor committee chair. He was also the liaison to the Auxiliary to the VSFA. Tommy served on the Tappahannock Town Council in 2008. Tommy "Shenny Sheno" was a member of the Single Action Shooting Society where he enjoyed many weekends with his friends.

Tommy is survived by his cousins, Carl Thompson (Nance) of Cortlandt Manor, NY and William Thompson (June) of Toccoa, GA; his fire family, and his fur babies.

Visitation will be held from 2 - 4 pm on Saturday, September 29 with funeral services at 4:30 pm on Sunday, September 30, at Faulkner Funeral Homes, Marks Bristow Chapel, Tappahannock, VA. Interment will follow in the Essex Cemetery.

In lieu of flowers, please consider donations to the Tappahannock-Essex Vol Fire Department, P O Box 807, Tappahannock VA 22560, the Richmond SPCA, 2519 Hermitage Road, Richmond, VA 23220 or Tappahannock Essex County Animal Shelter, P O Box 179, Tappahannock, VA 22560, in his name.
Order Flowers